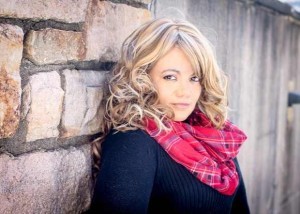 SAD UPDATE: Shahonna passed away August 17th 2016.
see: https://thestoriesbetween.com/stories/shahonna-grove
Born with bone marrow failure also known as aplastic anemia, I was told several months ago that the only way that I will be healed and have a chance at survival is to get a stem cell transplant, also known as a bone marrow transplant.
Currently I'm undergoing weekly platelet transfusions and monthly whole blood transfusions at Ann B.Barshinger Cancer center. Although the situation isn't Dire, I'm in the position now where my white count is starting to drop,the cells that fight infection. Once they get to a certain point,I will be confined to isolation as I will no longer have an immune system.
Ultimately,I need a stem cell match. There is no one on the registry that even comes close to being a match. So I will get blood transfusions until I pass away or my body starts to reject them,or I suffer multiple organ failure due to iron overload from all the transfusions.
I met Kevin Mcdevitt an LA film producer on an Aplastic anemia support group. After undergoing his stem cell transplant which saved his life. (his sister with 100% match) he decided to do a video to promote awareness (see below). Everyone else in the video has received a match except me .. I'm the only one who still has bad blood so now its my turn! It would be great if you guys would help me get the word out!
Most people siblings who are sometimes a match but given up for adoption at birth I don't have that option and being a difficult mix of Italian African and Irish it makes it twice as hard.
I try to be inspirational and inspire other patients through my Facebook page: Shahonna G: In it to win it and Coach Girls on the Run..an inspirational running program for girls at Dallastown Intermediate School.
I recently placed 2nd in a 1k race which is pretty amazing for somebody who can't make their own blood. I try to stay positive,but how awesome would it be to not be transfusion dependent,and not have to worry about not seeing my daughter grow up! – Shahonna Grove