The Movement
We are Building a Nationwide Network

Our culture is unique; therefore mainstream methods are only going to be mildly effective when recruiting Blacks to the registry. Connecting volunteers to existing recruitment organizations should be a priority. Patients, family members, and friends  who want to get fully involved in recruiting efforts should already know they can go to the NMDP or DKMS, but should also know they can also take advantage of an organization that specializes in the recruitment of African America listed  below. .

Recruiting Methods
There is an entire industry that exists to market and advertise commercial products to the Black population. A similar system of proven recruiting guidelines and methods for African Americans is currently being tried and tested through those who have experience. This information is currently being shared among many of the organizations in the movement.

Patient based marrow drives have been the most effective way to register African Americans in large numbers. However, having a Black transplant recipient and especially a Black donor can be very convincing ways to help us look beyond our "mistrust" of the medical system. Many times we need to see and identify the people who are in need, have been helped, and have actually done it.  .
Church announcements, testimonies, and events

Black festivals, social, and community events

Solons/Barber shops

College organizations/events

Sporting events

Morning Black Radio
Active Black/Minority Recruiting Organizations

Preserve Our Legacy Inc
New York, New York
Harlem, New York based non-profit organization organized after the devastating loss of 3-year old Jaden Hilton on January 29, 2007 when he lost his battle to leukemia. Our goal is to eliminate the Jaden's of the world and increase donors to the marrow registry using an "edutainment" model. This organization of which I am a member has huge plans for events in cities nationwide in 2010.

A Bone Marrow Wish Organization
Detroit, Michigan
John C. Frierson founded ABMW in November 2003, after registering at a drive hosted at his church for a local fire fighter in October 2002. Six months later he was chosen to save the life of a two-year old boy. ABMW was granted 501c3 status from the Internal Revenue Service December 2003. Since its inception, ABMW has registered more than 1,000 potential donors for the NMDP registry and educated more than 3,000 minorities (people of color) to increase awareness about the critical need for bone marrow. ABMW is currently in the planning stages of a July 2010 launch of an African American Bone Marrow Awareness campaign throughout the United States.


The Make Me A Match Project
Chicago, Illinois
Founded by Samuel Roberson out a need to save the lives of patients suffering from Leukemia and other blood related diseases. The Make Me A Match Project is commited to raising awareness and defying the myths of the registration and donation process. By doing this through arts, entertainment and social media networking, we believe people will be more susceptible to not only listening but understanding the power that they have and be inspired to use it by joining the registry and becoming a potential donor.
African American Blood Drive and Bone Marrow Registry for Sickle Cell Disease Awareness
Los Angeles, California
This Los Angeles based grassroots effort was created to educate and spread awareness in the Black community about Sickle Cell Disease, blood donation, and joining the marrow registry. Nita T is a Business and Personal Empowerment Consultant / Success Coordinator, and a Health Advocate.

Marrow Nation
Tampa, Florida
Our mission is to enroll donors on the National 'Be The Match' Registry, especially in minority communities. We accomplish this by organizing, managing and doing marrow donor drives across the country. The inspiration for our organization is our grandson, Pat Pedraja who, at 10 years old was diagnosed with leukemia (A.L.L.).  During his chemo treatments at St. Joseph's Children's Hospital in Tampa, FL., Pat became aware of child who died because she did not receive a matching marrow or stem cell transplant. Pat then decided to drive around the US to sign up donors for the National 'Be The Match' Registry.  He began his journey in 2007 with a goal to to enroll 2007 donors.  The final results for the year were over 6,000 donors signed! To read Pat's story please visit his web site, www.drivingfordonors.com

Shannon's S.H.A.R.E.
New York, New York
Named for and run by the mother of Shannon Skye Tavarez who passed away at age 11 is dedicated to the education and recruitment of potential bone marrow donors through various programs and services, especially in communities where the need is most prevalent.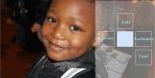 Luis Danvers Leukemia Fund
New York City based
Named for and run by the mother of Luis Danvers who at 6 years old is currently searching for a match for leukemia. Mission: to promote, educate, and spread awareness about leukemia, Luis's fight against leukemia, information about the struggles of patients and their families, and becoming a bone marrow donor.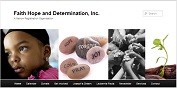 Faith Hope And Determination, Inc.
Tampa, Florida
A non-profit organization, that was formed on August 1, 2008, in memory of Joseph Grimsley. Run by his mother, Ethel Grimsley, their mission is to Help save lives by increasing awareness in the minority community about the urgent need for new bone marrow and stem cell donors. They run bone marrow drives primarily in the Tampa bay area (Largo, Clearwater, St. Petersburg & surrounding cities) and have found that churches are a good place to recruit donors. President Ethel Grimsley says ""Every 1 could be the 1."

Bria T Chism Foundation
Raytown/Kansas City, Missouri
Bria was a bright, happy, African-American kindergartner who passed away July 2, 1999 at the age of 6. She fought a long hard battle with Chronic Myeloid Leukemia. Her passing motivated her family to start the Bria T. Chism Foundation a 501©(3) non-profit organization whose mission is to increase awareness of the need of bone marrow donations in the minority communities. The have been involved with drives as far away as Colorado and Oklahoma.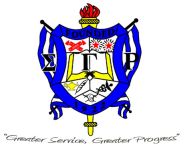 Sigma Gamma Rho Sorority, Inc
Nationwide Judie Davis Bone Marrow Recruitment Program
Judie was diagnosed with leukemia in 1983. Her Husband and entrepreneur Cal developed a drive to encourage people of color to register as potential donors in the National Marrow Donor Registry. Sadly, Judie died in 1990, but Cal continued his mission by relentlessly targeting African Americans across the country to register. They were the first African American organization recognized by the NMDP. Since then several Sigma Gamma Rho chapters have a Judie Davis Bone Marrow Recruitment Program and are active (see picture of the Dallas chapter on the home page)

Marrow For Life
Atlanta, Georgia
Housed in the APEX Museum, an acronym for African American Panoramic Experience. The President of Atlanta's only museum to celebrate the rich and often untold history of African Americans Dan Moore, Sr. has worked closely with the NMDP to register African Americans.
SwabaCheek.orgis a campaign run by the Gift of Life registry. This campaign focuses on registering more minorities to their registry. Originally a registry that was created for the ethnic Jewish population, Gift of Life began the Swab-a-cheek campaign in 2009 because of the dire need to for more minorities to become donors.

ACLT – African Caribbean Leukemia Trust
London, England
The ACLT was established in 1996 by Beverley De-Gale and Orin Lewis, the parents of Daniel 'Playzo' De-Gale who suffered from Leukemia. At the time there were only 550 black or mixed race people on the UK bone marrow registers.
In 1999 at age 12, Daniel received a bone marrow transplant from an unrelated American donor from Detroit named Doreene Carney. This enabled Daniel to live a full and fruitful life including successfully passing his exams at school and University. Daniel was in full remission and free of Cancer, but due to complications with his health that led to multiple organ failure he died aged 21 in 2008.
The ACLT continues to raise awareness and holds registration drives offering hope and a healthy future to someone whose disorder may otherwise prove fatal. They have raised the numbers of potential Black/Mixed Race donors in the United Kingdom from 550 to approx. 33,000 and many lives have been saved in the process.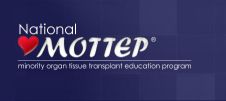 National Minority Organ and Tissue Transplant Education Program
Washington, DC
The mission of the National Minority Organ and Tissue Transplant Education Program, (MOTTEP®) is to decrease the number and rate of ethnic minority Americans needing organ and tissue transplants Educate minority communities on facts about organ and tissue transplantation, Empower minority communities to develop transplant education programs which allow them to become involved in addressing the shortage of donors, Increase minority participation in organ/tissue transplant endeavors including signing organ donor cards, Encourage and increase family discussions related to organ and tissue donation, Increase the number of minorities who donate organs and tissues.
LamonicasMiracleDrive.com
Annual marrow drive in Detroit in her memory
LaMonica Molette was 21yrs old and diagnosed with Leukemia (AML). Her Brother was a match but was murdered the day before her transplant. She had no match on the marrow registry and passed away. Her dying wish was to keep drives going for other people to possibly find matches that her church has done annually since.
JesUs4Jackie.com
St Louis / Nationwide recruiting
Marrow education and registry recruitment campaign through rapper Nelly's Non-Profit Foundation 4Sho4Kids. Initiated to find a match for Nelly's sister Jackie who did not have a match. They held some of the largest marrow drives for African Americans on record. Unfortunately Jackie never found a match and passed away in 2005. The organization is still active and runs drives throughout the country.