Get Involved!
Your Community Needs You.
Join the Registry

1. Complete a short health questionnaire.
2. Sign a consent form giving permission to add your information to the National Marrow Donor Program Registry.
3. Use the Cotton Swab (oral) procedure (swab 4 areas of your mouth to collect cell tissue).
Be The Match and DKMS are the two largest organizations in the United States who register potential bone marrow donors. Both add their registrants to the same national registry which is operated by the National Marrow Donor Program.



Join the registry
via BeTheMatch: Attend a drive, go to a local donor center, or join online.

———————————————————-
via DKMS: Find a drive near you or Join online

———————————————————-
Join the Registry in Canada

———————————————————-
Join the registry in United Kingdom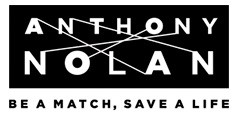 ———————————————————-
Join the registry in South Africa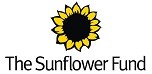 Donate Cord Blood
In the past, when a baby was born, the umbilical cord was thrown away. But today, blood from the umbilical cord can be collected after a baby's birth and donated to a public cord blood bank to help someone with a life-threatening disease. Since 2010, more than half of all African American (blood stem cell) recipients received cord blood transplants.
Like bone marrow, umbilical cord blood is rich in the blood-forming cells that can be used in transplants for patients with leukemia, lymphoma and many other life-threatening diseases. (These cells are NOT embryonic stem cells.)
More publicly donated cord blood units and adult donors are needed, especially those from racially and ethnically diverse communities, to help increase the likelihood that all patients will find a match.
Find out more about donating Cord Blood through the national network of hospitals at Be The Match:

If your having a baby at Harlem Hospital in New York City contact Preserve Our Legacy:

Organize or host a Marrow Drive
Who can host a marrow drive?

Where can a marrow drive be held?

A marrow drive can be held anywhere at almost anytime! Marrow drives can go from three (3) hours to six (6) hours or more if necessary.

Who do I contact if I want to host a marrow drive?

If you would like to host a marrow drive, please contact a Donor Drive Specialist at the National Marrow Donor Program (NMDP)

Become a Volunteer