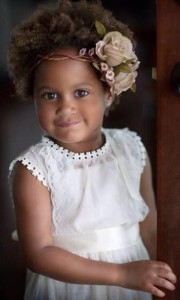 Mary was only weeks old when she became Taber and Burke Bingham's foster child. As Mary grew, the Binghams became attached and adopted her at 18 months old. Only hours before they adopted her, they learned that she had an aggressive form of Leukemia called acute myeloid leukemia (AML).
Mary had five doses of very intense chemotherapy over a five month period in which she was not allowed to leave the hospital. Within a month of her release in April 2011, the Binghams learned that the chemotherapy had severely damaged her heart. Heart medications were not helping.
That Thanksgiving, she had a hypoglycemic seizure and around Valentine's Day 2012 Her lungs and liver filled up with fluid. It was determined that she was in need of a heart transplant and was added to the list. .On April 10, Mary collapsed again and coincidentally, her cardiologist had just learned that a heart was available. The heart was perfect and she received her transplant.
However only a year later (June 2013) she was diagnosed with chronic myelogenous leukemia (CML) and is now in need of a bone marrow transplant but does not have a matching donor. This little miracle named Mary has endured so much but keeps on fighting for her life. Her parents are asking people to join the registry in hopes that there is a match for her.