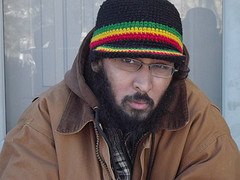 When I was a child I was not aware that I had any type of illness, but my mother knew since I was very young. It never really had any effect on me. They told her that one day I will need a bone marrow transplant but it wasn't necessary at the time so she chose not to fix something that wasn't broken. So i lived my entire life as a youth unaware and unworried. I did have a lot of doctor appointments and blood test but didn't understand why, but she knew.
I was an active child, playing basketball, gymnastics, doing flips and things like that. I can only say I lived a totally normal life besides all the misunderstood doctor appointments that I complained about every time as youth, but moms still kept it to herself, and I thank her for that.
When I was thirteen I caught "exercise induced" asthma which didn't do too much but did stop my basketball career and I couldn't be as active as I once was. That appointment showed that my blood counts were a little lower than usual but a transplant wasn't necessary, so they just kept an eye out. When I was in high school, I felt healthy and did many normal things still unaware and unworried about any serious illness. I graduated from high school and went on to college. When I was about 20 yrs old I caught pneumonia, which took me out of college and put me out for over a month… very sick.
I got passed that and became "healthy" again, at least I felt so, but at age 21 I started to fatigue very quickly. This bothered me a lot because I had worked as a painter and manual laborer since 14 and it messed with my work. My heart would beat very hard and fast from doing small tasks. I had a lab done and my blood counts were dropping drastically. That's when I was told I had Fanconi Anemia and needed a bone marrow transplant to survive. I didn't like the news but by this time I was a strong positive and peaceful man.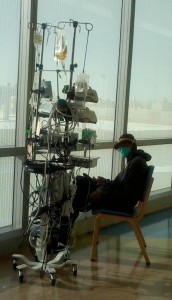 I told them "Lets do whatever we gotta do to get it right, I'm ready," Took almost 3 years and 38 blood transfusions to get insurance which we had to fight for. We had to send a letter directly to the White House with Obama to sign how important it was for me to have this procedure.
Finally we went to The best Fanconi Anemia doctor, Dr. John Wagner from Minnesota Amplatz Children's Hospital and I was more then ready and positive of great results. They got to work right away and it was definitely a struggle but I kept my faith in the All Mighty with a positive and willing attitude, and my reggae music all the way from beginning to end every time I was up and while I was resting. Had great doctors and nurses.
When they searched the registry for a donor they though I had two possible matches, however after further testing neither were suitable to be my donor. Fortunately I had a third option and in November 2011 I received cord blood from donor and it was a perfect match first time around and grafted great. Had small downfalls which were fixed the different medications. My counts began to rise and i was in and out of hospital within 2 months and back home within four. I feel healthy as ever now and just started off my life where I left off.