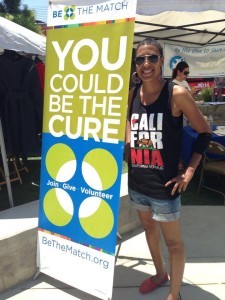 UPDATE: Traneka passed away on the morning of December 31st, 2014
Traneka Davis is an aspiring television writer living in Los Angeles who was diagnosed with lymphoma in 2013. Traneka has been searching for a life‐saving bone marrow donor since late last year, so far her search has turned up empty.
#SwabForTraneka is a video campaign that features Writer/Producer's Damon Lindelof (Lost/The Leftovers) and Emily Kapnek (Suburgatory/Selfie) and actors Rex Lee (Entourage/Young & Hungry) and Marc Samuel (General Hospital) it spotlights. The campaign slogan was dubbed "Swab For Traneka" because cotton swabs are used (to collect tissue from inside your cheek) to join the registry.
To find out more information about Traneka visit www.Facebook.com/SupportTeamTMD