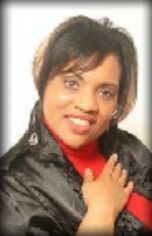 "I was diagnosed with MDS (Myelodysplastic Syndrome) which is a blood disorder to the bone marrow or also called "Pre-Leukemia".   I have blood and platelet transfusions twice a week to keep me alive, chemotherapy every month, stomach sickness, migraine headaches, vomiting, loss of appetite, faint, fevers and chills often.  My platelets are frequently low causing skin bruises and discoloration making it hard to heal.
My hemoglobin blood deficiency causes me to have faint, dizziness, fatigue and trouble breathing.  I am consistently treated in the hospital as impatient for observatio On July 9, 2012, my physician informed me that my diagnosis has increased from MDS to AML (Acute Myeloid Leukemia).  AML is a fatal "full blown" cancer disease.  If I am not able to find a bone marrow match, 
UPDATE:  Sad to say that Shaunta passed away on March 12, 2013 at 6:57pm.