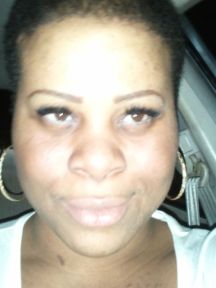 Quote: "I am Kawanis Hill of West Palm Beach Florida and still reside here. But I'm 30yrs young and I have AML LEUKEMIA and just got diagnosed August 2011. I already had 3 chemo treatments an have only 1 To go and still no match for stem cell/bonemarrow transplant.  I don't no what else to do but pray but still afraid.  I DO WANNA LIVE!!!"

I first had contact with Kawanis in April 2012. This young woman had been through three rounds of chemotherapy for AML Leukemia. She needed a bone marrow or stem cell transplant but did not have a matching donor in her family or on the national registry. She was determined to do something about it. I began to admire her strength, courage and faith.  Along with her husband Zack she fought hard to live and encouraged those she new to join the registry.

Sadly on July 28th 2012 Kawanis passed away. Zack said that after her passing she came to him and told him she was home. He knows that he will see her again.