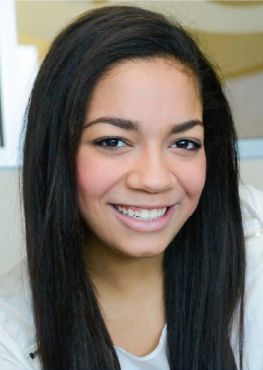 Malena Brown was diagnosed in May 2013 with chronic myeloid leukemia (CML) nearly two years to the day that her dad (a Dallas Cowboys running back coach) had surgery for colon cancer. Like any 15 year old, Malena loves playing sports, hanging out with her friends and spending time with her family.  
Unfortunately, due to complications with her treatment Malena requires weekly hospital visits for blood transfusions, tests and other procedures that have kept her from doing the things she loves. She has even had to wear a mask at school and missed three months of school this year. 
The only thing that can change Malenas quality of life is a bone marrow transplant however neither of her two siblings are a match. This means she will need a transplant from an unrelated donor but currently there is no match for her on the registry. Because there is a lack of Black and multi-ethic donors in the registry the fact that she is bi-racial makes it even harder for her to find a match. 
Malena is trying to live her life as normal as she possibly can and her parents Gary and Kim also try to stay positive with prayer and by asking people to get registered.