In May of 1977 my grandmother died from cancer. I was fourteen years old and it was my first experience of losing someone very special to me. I'd made a vow that if I were dying from cancer or any other fatal disease, I would keep silent like my grandmother so that I would not hurt anyone. You know what? My God had a different plan for me.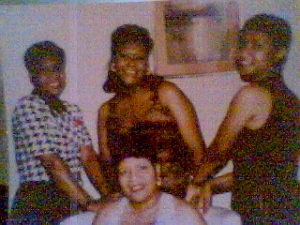 In January 1985, I came down with strep-throat. I had taken penicillin both orally and intravenously without any signs of it clearing. My doctor called three days after I'd seen him and he asked me to report to a local hospital to get more blood tests done. He said that my blood counts were not normal and that he'd requested for other tests to be done to determine the diagnosis. At that time my dad was home and he was able to take me to the hospital.

On January 24, 1985 at the age of 22, I was diagnosed with Acute Leukemia. It was my decision on where and how I wanted to be treated. I chose one of the top ten hospitals in the country; Barnes Hospital here in St. Louis, Missouri. I was transferred by ambulance from Normandy Hospital to Barnes Hospital where I'd spent many, many hours in the emergency room before being transported to the Respiratory Intensive Care Unit, (RICU). Before going to the RICU, I was sent to an Ear, Nose & Throat (ENT) doctor who'd removed my right tonsil that had created a horrible abscess. This had to be done because the doctors needed to start me immediately on chemotherapy for the leukemia and antibiotics for the infections from the strep-throat. The doctors had informed my family that I was in a very critical state and that I probably had been walking around with the leukemia for at least two weeks. The doctors also asked my parents to get my sisters' blood tested in case I would need a transfusion. My intense journey had just begun.
I remember being admitted into the hospital on Thursday January 24, 1985; I vaguely remember some things on the 25th; then my brain had shut down for nearly a month. I was told this was due to the antibiotics combating with the chemotherapy. Therefore, the doctors had to keep switching the different types of medicines around in order to keep both the bacteria and cancer cells dormant. I remember waking up on February 22, 1985. My mother was standing in front of a calendar in my room asking me if I knew what day it was. I could not respond because a Raef Catheter was put in me to help with my breathing. I'd also realized another line was injected into my heart to help the nurses draw blood. By this time the veins in both of my arms had collapsed.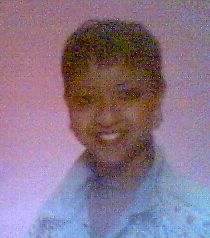 In March 1985 prior to being released from the hospital, my hematologist doctor gave some brochures on having a Bone Marrow Transplant. I was advised to read the information and possibly consider having a Bone Marrow Transplant. My younger sister Jennifer had already been tested as being a perfect match.
Immediately I rejected this procedure because of the fatal complications such as Graph vs. Host Disease, (GVHD). Most important I would not be able to have any children. Having a marrow transplant would also entail me of having total body radiation which would make me sterile. Getting married, having children, and growing my hair back were the three most important things for me to achieve at that time. However, I did agree to undergo a second set of chemo in May, 1985.
After the second set of chemo I had been doing quite well. It really felt good to be independent again. I love to listen to music while I'm driving. In fact, I was feeling better than I had felt all year. On October 17, 1985 I was able to take myself to the doctor for a regular check up for the first time in a very long time. My doctor told me that my white blood count was a little too high and that I needed to have a bone marrow biopsy to make sure that the cancer had not returned.
The biopsy showed that I was no longer in remission. Once again my doctor, Dr. Randy Brown gave me some information on Bone Marrow Transplants. After hesitating for a while, I told Dr. Brown that I would do the procedure. I'd asked him for more information and to explain the procedures in detail.
I now declare October 31st as my third birthday. I thank God everyday for bringing me through the rough storms I'd experienced. Most of all I thank Him for the individuals who have come into my life. January 2005 I was voted in as a board member of the Bria T. Chism Foundation. This Is one of many endeavors that I pray to accomplish 'be it God's will'…. Only God has the answer to why have I survived for so many years.
In January of 2005 Gail was elected as a Board Member/Survivor/Recruiter with the Bria T. Chism Foundation, (BTCF) which is a 501ã (3) organization headquartered in Kansas City, Missouri. This foundation is contracted through the National Marrow Donor Program, (NMDP). The mission of BTCF is to increase awareness of the need of bone marrow donations in the minority communities.

On October 9, 2004 Gail was the Guest Speaker at the 3rd Annual Bria T. Chism Fundraiser held in Kansas City, Missouri.

On March 10, 2004 Gail spoke at a monthly meeting for the Gateway Chapter of the Link, Inc. in St. Louis, Missouri.

On November 17, 2001 Gail was the Guest Speaker at a Silent Auction Fundraiser held at the Sheraton Hotel in downtown St. Louis, Missouri. This fundraiser was for Brandon Anderson who was in need of a bone marrow transplant.

On August 14, 2000 Gail was a Guest Speaker at the Sigma Gamma Rho Annual Conference held at the Adams Mark Hotel in downtown St. Louis, Missouri.

On February 9, 1999 Gail was a Guest Speaker for the 5th Annual "Marrow Transplantations for Children: Current Results and Controversies." Dr. Michael Trigg, an Oncologist at DuPont Hospital in Delaware, invited Gail to this event. The event was held at the Westin Resort in Hilton Head Island, South Carolina.

Gail has appeared on many local television and radio shows and has spoken at many churches and organizational events throughout the St. Louis metropolitan area. Gail loves giving her testimony, being an inspiration and making a difference wherever she goes.
My grandmother used to tell me, "If you have the Faith of Job, you can do anything!"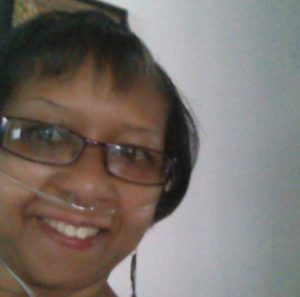 Let us educate one another on how you too may be able to give. "The Living Gift of Life."
St. Louis, MO
[email protected]
314-452-7364
FOR MORE INFORMATION PLEASE CONTACT:
THE BRIA T. CHISM FOUNDATION*P.O. BOX 18521*RAYTOWN, MO 64133*816.353.5934