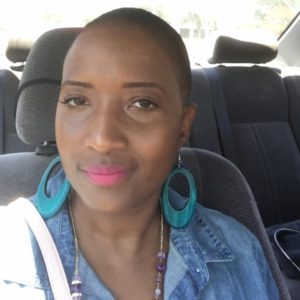 Eva Hall is a mother of 5, encourager of many, and friend to all. Imagine yourself going to the mall, getting your nails done, or picking up food for the family and suddenly you pass out. Imagine tickling your daughter and feeling light headed, or simply laughing hard leaves you breathless. This was once Eva's life. Initially there were countless tests and blood transfusions with no cure.
Through more tests and more blood doctors were finally able to diagnose this condition in 2011 as Aplastic Anemia, a rare form of bone marrow failure with a PNH clone that was growing. This rare condition could be cured through a bone marrow transplant, however she did not have a matching donor. Eva's search for a match continued for 7 years. Fundraiser, awareness rallies, and several marrow registry drives were conducted under Carmela's daughter, an organization created to promote awareness of Aplastic Anemia. Through this awareness and constant fighting Eva found a donor. She had her transplant on September 14th 2017 and is still in the hospital on the road to recovery at the time of this post.
Eva is a truly special individual. She seeks to motivate others through her own journey. Through her pain she continues to reach out to her followers in hopes of being an encouragement to people enduring the same struggles. Eva plans continue to host marrow drives and awareness once she recovers from her transplant.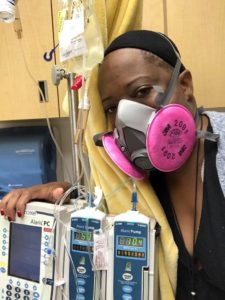 Her journey is catalogued on Facebook to reach others suffering from the same thing. The hope is that her message can promote awareness and let people know that they are not alone. You can find her stories on Facebook through her page Carmela's daughter (link below) Her post take you through a day by day journey pre and post transplant.
Facebook: https://facebook.com/carmeladaughter/
To support Eva and her family donations can be given to her gofundme account linked below.
Gofundme Page: https://www.gofundme.com/carmelasdaughter