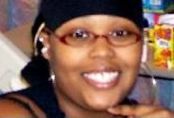 De'Sha Woods, a teenager from Cottage Hills, Illinois was diagnosed with Acute Myeloid Leukemia.  De'Sha enjoyed a brief time in remission after rounds of Chemotherapy and radiation but the cancer returned. The first potential donor was a perfect match. However, when it was time to give the bone marrow, the donor declined.
 As heart-breaking as it was to find a match then lose it, De'Sha was blessed with a second donor. She eventually received a transplant from a second match who was not perfect, but considered a close match (five out of six). Perfectly matched transplants have a higher prognosis and fewer expected complications.
De'Sha was active in encouraging people to register for the registry. In 2008 she was one of the faces for the National Marrow Donor Registry as a national poster model for the NMDP 'Be the One' and the 'Thanks Mom!' campaigns. Sadly due to a complication from her transplant called GVHD she passed away on Labor Day 2009.