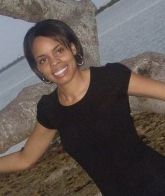 Ashalond Daniel aka Mela, 29 of Mississippi, was diagnosed with Severe Aplastic Anemia In in April 2009 , a rare bone marrow disease. The Univ of Mississippi graduate is currently in need of a Bone Marrow Donor. 
Presently there are no matches in the Be The Match Registry(sm) . In the coming weeks, Ashalond will return to Johns Hopkins, in Baltimore, Maryland, to undergo a series of High-Dose Cyclophosphamide treatments, in hopes of being cured.
UPDATE:
 Mela has been doing well despite not having had a transplant and has even started working again.